Hymenoptera / Resources / General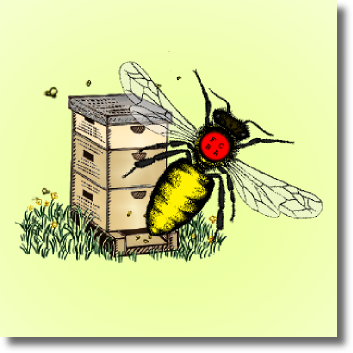 Associations
State and Local Resources
Blogs and Podcasts
Farming & Homesteading
We love folks that are trying to make a go of it with sustainable farming and homesteading. In here you can find a pile of links to farms, info, and organizations.
The Modern Homestead - Loads of info and ideas.
Polyface - Shenandoah Valley, VA - "The Farm of Many Faces"
Home farm of the family trying to change the face of farming around the world. Joel Salatin is a true hero. Now, how do we translate his ideas to beekeeping? That's the question that interests me.
Wendell Berry - prolific writer and farmer (fiction, poetry, and agronomy). Highly highly recommended. Read The Unsettling of America and The Art of the Commonplace.  Web fan pages: here  and here.
Grant opportunities! Check out the "Sustainable Agriculture Research and Education Program" link in the State and Local Resources section above.
...more to come...
Charities That We Endorse
TCBC Guides and Imagery
As mentioned at the bottom of every page, All images and content throughout these pages are © The Carolina Bee Company unless otherwise indicated. But there are some guides and whatnot that we license via the Creative Commons Attribution-ShareAlike License.
Other
All links last accessed on February 22nd, 2014