June 11, 2020
Lambwatch 2020!
#Cutenessoverload has commenced in earnest. Or as we like to say, Lambwatch! For the next month, about 20 ewes (sheep mothers) will be giving birth. It is a month of no sleep and emergency interventions. And lots and lots of cute!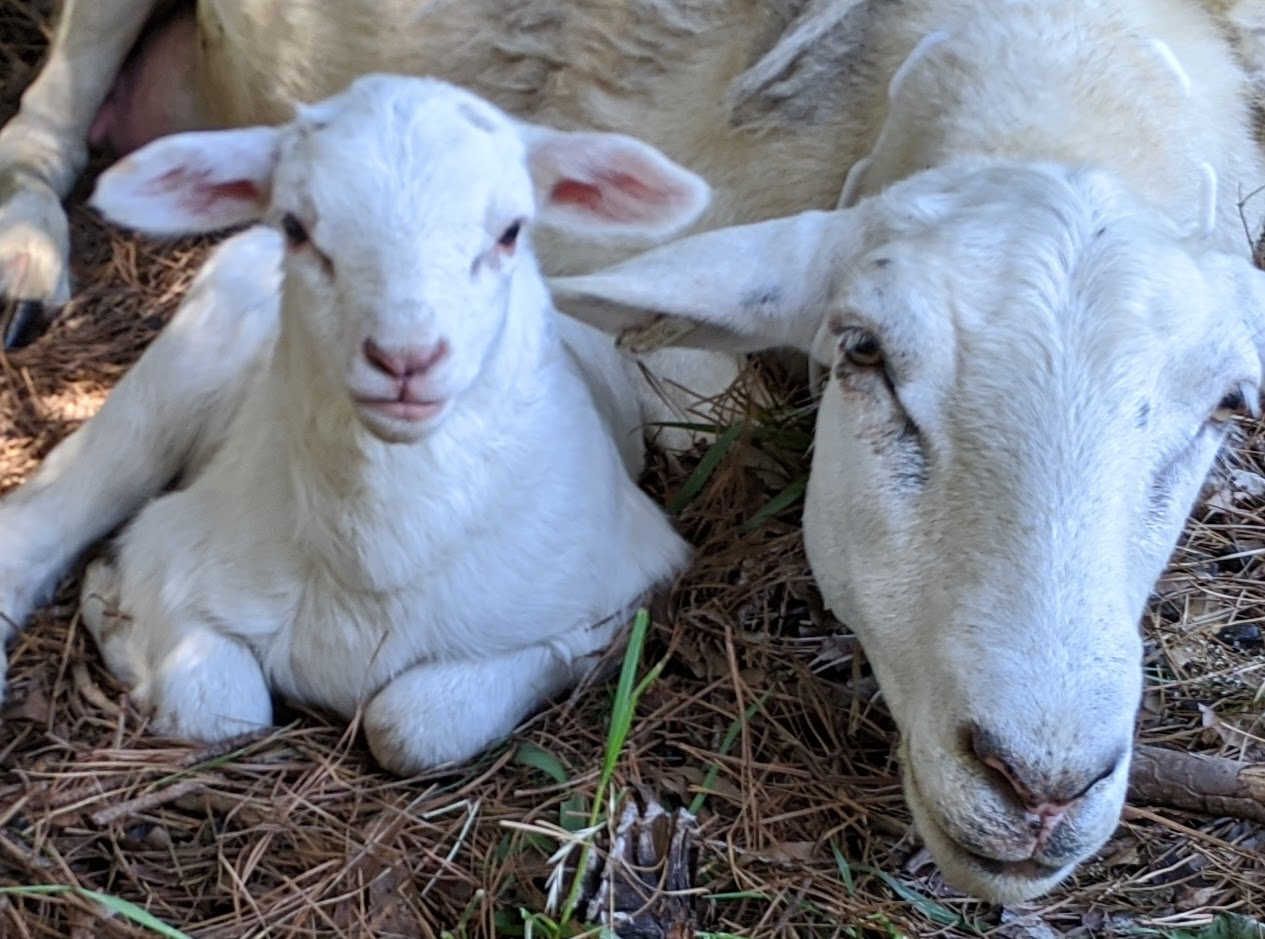 Published June 11, 2020
We have raised sheep on this farm for four years. Three of those years each include a month of lambing. A month because we borrow a ram for only one month a year, and from that one ram most eligible females will become pregnant. Five months later ⟶ lambs!
For the next month, we will be checking on the flock every 2 to 3 hours around the clock. It's exhausting, but we prefer to be available in case a young mother and her lamb—or lambs!—need our assistance.
First out of the gate, on June 11th, was ewe #40 with a bouncy baby girl. #40 was a first time mother, but she birthed and parented like an experienced mom. (Yes, we have clueless moms and we also have had bad moms!) In case you are wondering, no we generally don't have names, per se, for the sheep. But their numbers become their names. I can look across at all the sheep and pick out #92, #114, #86, and more. They have their own personalities and quirks. They are their own animals but also proud members of their flock.
Feel free to [Join] our photo album.* It will chronicle each lamb as they appear. Join us and share in this time of joy and worry and wonder.
————
* NOTE: Google account required to "Join" the album, but not to merely view it.